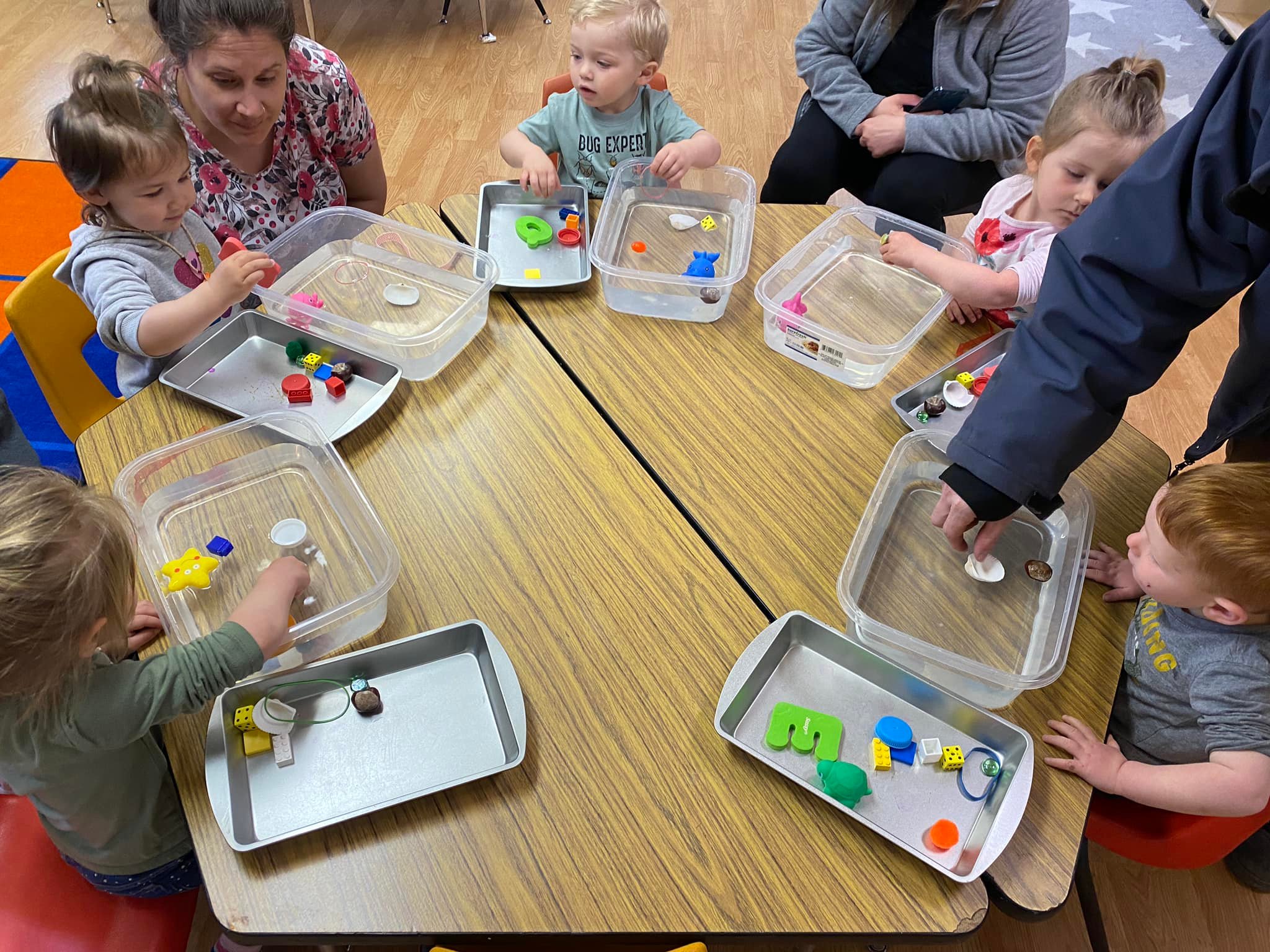 Family Day
Our Family Day classes are open to children and siblings ages 0-5 years old. Parents and caregivers learn and grow alongside the children by attending and participating during class. This class is designed to have children experience learning, play and socialization in a group setting. We have story time, snack time, recess, get messy with art, and fine/ gross motor play.
Caterpillars: Monday/ Wednesday 9-11
Butterflies: Monday/ Wednesday 12-2
Monthly Tuition: Full Time: $80 Part Time: $60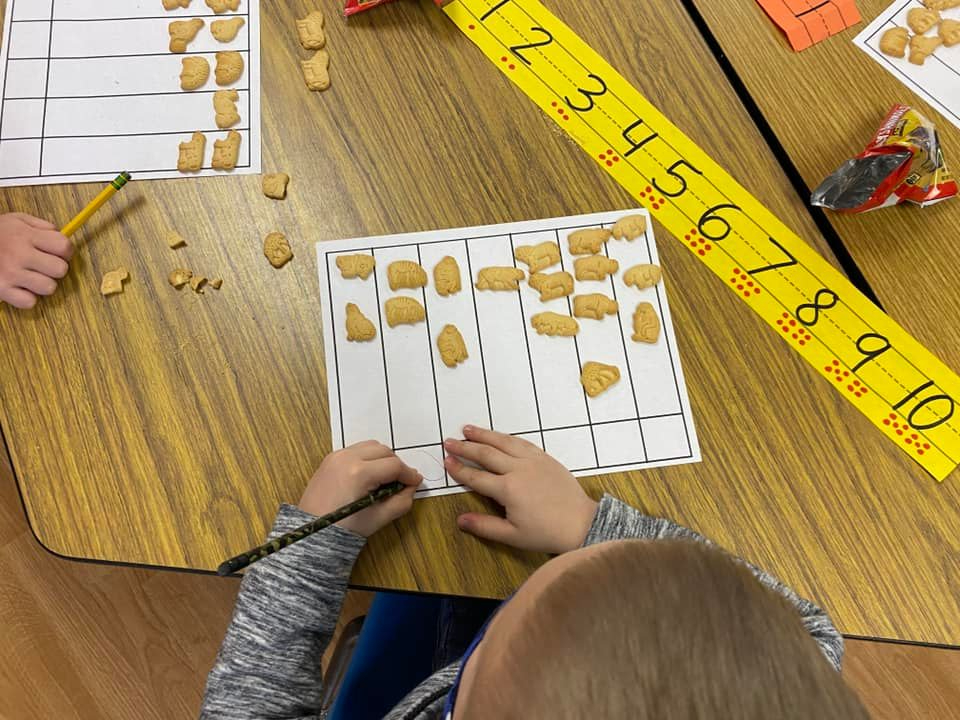 Pre-K
Our Pre-K class is designed for children ages 4 and 5 who are bathroom independent. Children are dropped off and in the care of the teacher and parent volunteers for that day. Parents or caregivers are required to volunteer in the classroom a certain amount of times monthly. The teacher designs activities for children to learn through play and exploration with a focus on kindergarten readiness.
Pre-K: Tuesday/ Thursday 9-12
Monthly Tuition: Full Time: $110 Part Time: $90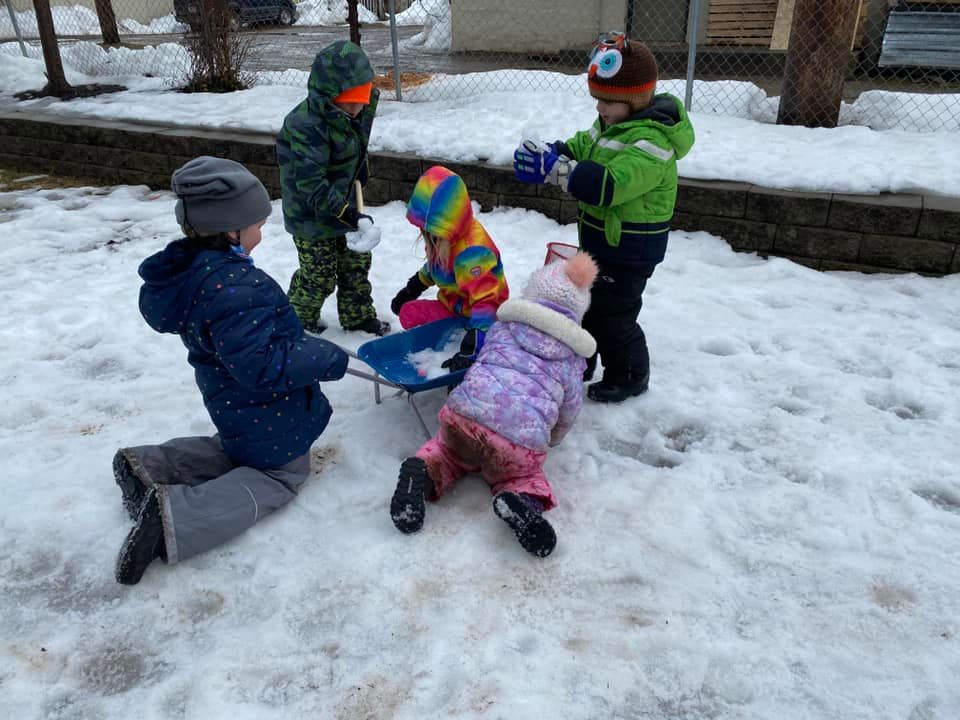 Kindergarten Cohort
Our kindergarten cohort is tailored to fit the needs of parents whose children are enrolled in the Newport School District HomeLink program. This unique hybrid of home school and public school is a great option for families who wish to be actively involved with their child's kindergarten experience. This cohort gathers twice a week under the guidance of our state certified facilitator who leads lessons through the HomeLink curriculum and is a mentor for these HomeLink parents.
Kinder Cohort: Monday/ Friday 9-1
Monthly Tuition: Full Time: $150
This pilot program has been partially funded through a generous grant by Patriot Automotive, LLC
FAQs
Is your program offered year-round?
Our program is open September-May and follows closely along with the Newport School District calendar. Enrollment is ongoing throughout the year. We can schedule a visit that will allow you to see our class, meet the parents and facilitator, and see the program in action.
What is needed to register my child in your program?
To ensure your child is enrolled, we will need a copy of their immunization records, completed registration forms, and first month's tuition. In addition to your child being enrolled with Newport Co-op, the attending adult will also be enrolled with Spokane Community College (SCC). All forms can be completed at our Open House in August or by submitting on the first day of class.
Why do I need to enroll at Spokane Community College?
Most cooperative preschools are created and operated under the direction of their local community college network. As such, attending adults must register for a non-graded continuing education course at SCC. The college supports our co-op by providing training, parent education classes, facilitator education, partial facilitator salary, insurance and various other services required by the state of Washington.
Is there any financial assistance available for your program?
Yes! A portion of your tuition goes towards a scholarship fund through SCC. Families who qualify may receive up to 50% off their tuition. We also offer various sibling discounts. Our cooperative preschool is here to serve our local families and we never want someone to feel they can't attend based on finances. Please don't hesitate to contact us and we will try our best to work with you and your family's needs.
What is required of parents/ caregivers?
Parents are an integral part of our program. They work with our facilitators to provide stimulating learning experiences, as well as fulfilling the needs of the co-op (joining our executive board, help with clean-up, planning field trips, etc.) Adults are required to stay with their child during Family Day sessions. Adults have a volunteer commitment for Pre-K and Kinder days, typically by attending a few class days per month. All adults are required to attend our quarterly business meetings and education seminars, as required by SCC. Most importantly though, parents/ caregivers act as a support group for each other, sharing experiences, frustrations, solutions, and successes.